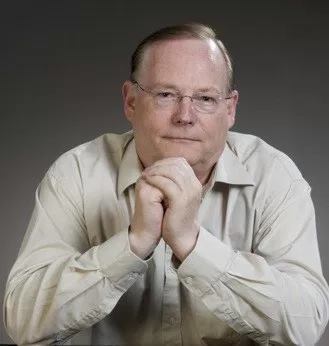 Dare to be Happy
Do You Need To Rebuild Your Childhood?
Sort out your life easily quickly
DAVE MASON PhD
You need someone you can trust when dealing with personal problems. The testimonials are from people who felt the same. They came in with a problem and went home with a new outlook on life.
I have 23  years experience. I am an approved provider for ClearHead and a former Vice President the NZAPH. I have Masters degree in Psychology. You are in safe hands.
Whatever you problem is, I have seen it before. I look forward to working with you.
To find out more about me and my background, view the video
Dave Mason
.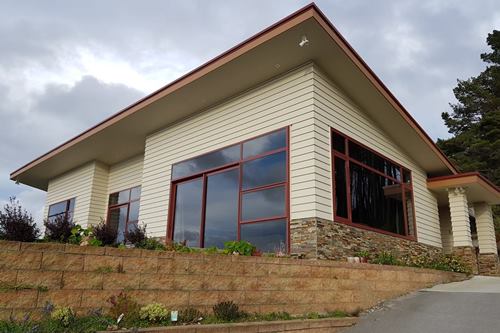 Home Office Building
Therapy in person or Online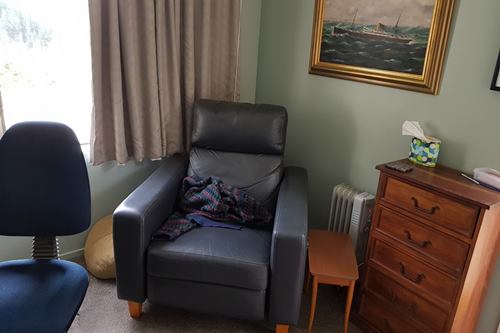 Home Office
What does Wellington Hypnosis do?

Wellington Hypnosis does a lot more than just hypnosis. After 23 years of experience Dave Mason has learned to recognize when to apply a specific therapy. Therapies include counseling, NLP, psychology, CBT and more. Dave has spent years learning new methods and debunking old ones. Dave is a former Vice President of the NZ Association of Professional Hypnotists.
Personal Therapy Where And When You Want It
Wellington Hypnosis isn't confined to Wellington either. Cellphones and laptops connect you to the exact type of therapy you need. You are not limited to what's available near you. Here are some success stories from all round the country and overseas.
Many thanks for your email and the additional information. I was very impressed by the session I had with you yesterday, and am practising to change my thought processes and approach to life in general.
Many thanks for you time, and I will update you of my progress. (Having seen a number of therapists over the years, it was refreshing to see someone who understood how I felt, and the challenges, and also to turn that around and see it from another direction - very insightful!)
I'm happy to report that things have been running a lot more smoothly in my life since my two sessions with you last month. My partner and I are working through our relationship difficulties on a day to day basis and I've found that relief of my anxiety through hypnotherapy has been a valuable asset in this journey. Most importantly I think I've realised that looking after my own head, (rather than trying to second guess or be responsible for anybody else's), can bring about the most empowering and productive results...
Just to let you now how it has been going: pretty well! It's been 4 weeks this Sunday since our appointment and it's been suprising the results. From just after the appointment there has been no angsty desire for a packet and wondering how I'm going to get by for the day.
I have more time as well! Instead of procrastinating with cigarettes I'm doing more productive things like reading. Thanks for your help.
Just a quick note to let you know that I am feeling wonderful!! Not a cigarette in sight.... Peter is doing excellent too and he very much enjoyed his session with you as I did. It is early days but we are never ever going to go back to that smoking again yuk yuk yuk MANY THANKS TO YOU.
I just want to thank you again for how you helped Ryan. After the session we went out for lunch and he had venison and red wine sausages, and has tried something new every day! Its amazing what you do 🙂 Many thanks
Steph, Wingate
I am eternally grateful to you that I don't feel the need or want to smoke on a daily basis. I never thought that it could be this easy. Larry, Johnsonville.
The resolution wasn't instantaneous but was swift and really pleased me having tried to deal with this over years on my own bearing no fruits. It was clear that all I needed was someone who knew what they were doing help me address my mind and solve the problems. It helped my overall confidence and my work and personal success increased a great deal. It just goes to show the amazing power of the subconscious. 
I'm not fearful of what life may bring, and feel confident that no matter what anyone or any thing else brings to my life I'll be able to work with and through it in a positive manner that brings benefits to me and those I care about. Thank you!
Having said that, I really enjoyed the immense calm I felt after those sessions - so maybe I can cook up an excuse for more therapy!.
As for the smoking, not had a smoke since we last met. Had a few triggers, but quickly got rid of them quickly. After our last session where you dealt with the root of my issues, I am totally amazed how quick it has been to stop. All I can say is thank you. Geoff, Wellington
Thank you so much for what you helped me with on Wednesday. No cravings to smoke at all, and more importantly have put steps in place to deal with my other issues. Bruce, Wellington.
On another note, I have been having incredible trouble sleeping over the past two weeks. So last night I read the relaxation script on your website. When I went to bed I recited it in my mind. Dave, I slept like a brick and woke very much refreshed! Thank you! Bill, Paraparam.
I have been feeling great since our session. Food has no hold over me and I am able to function normally without thinking about it. I am deciding when to eat and what to eat. Life is incredibly easy and it is easy to make good choices. I have also been feeling more settled within myself and things which cause me anxiety are not disturbing me lately. What did you do??!!! It was amazing! I feel like a different person and wish I had done this years ago. Thank you so much for giving me control over my eating. Jason, UH.
Thanks for everything. I am feeling good right now. I have started making positive changes and the big thing for me has been letting go of negative thoughts. I thought this would too hard but it's not at all!!! I will make a follow-up appointment to come and see you next month.
I was wondering if you have some time available next week for a session? I have to be honest in saying that the instructions you gave me have been difficult to begin. However, after a lot of changes and work I'm definitely getting there. I'm not on it 100%, but there have been some major changes in my behaviour as a result of the details you gave me, and I think the main benefit has been challenging both negative and black and white thinking.
Thank you for a great meeting. It has by far been a positive experience for me. A question about vivid dreams. Every night since the session I have had intensely vivid dreams, where I can still feel the feelings of being in them during the day. What is happening and how long does it usually last? Talyia, Brooklyn