How to make Online Therapy Work
What do I need to do before my online therapy session?
Mostly it is common sense, but here is a checklist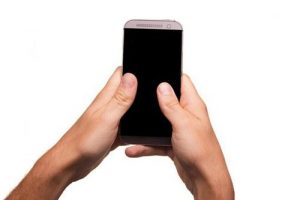 Continuity
Do you have access to a good internet connection?
Is my smartphone, tablet or laptop fully charged? Plugged in?
Audio
Can I hear properly? Headphones are best. (If you use a speaker, might get feedback howl through your microphone.)
Is the microphone picking me up OK? (If you use a mobile phone, you won't be able to hold it up in front of you when you go into trance. You need to find a way to get it near your mouth so the therapist can hear you. People tend to speak very softly in trance.)
Is the room  fairly quiet, with no sudden noises? (like a dog barking in the next room, child screaming.)
Is the background noise level low? (Make a recording and listen for air conditioning, or fans, or traffic noise.)
Video
Is  the camera enabled?
Is the lighting OK? (Avoid having a bright light like a window behind your head. If you are doing it late in the day, the daylight might fade and leave you sitting in the dark.)
Is the camera pointing at you correctly? (Ideally, make a test recording of yourself so you can see where your head is on the screen. You don't want the therapist looking up your nose, or only seeing the top of your head. You don't want the screen being reflected from your glasses like some sort of ghost.)
Environment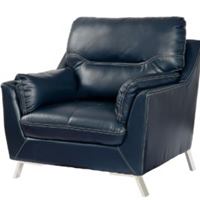 Found a good place to sit? Do not lie on a bed (you are more likely to fall asleep)
Is my set up safe? (you don't want to fall out of the chair when you go into trance.)
Is the device stable? (You don't want it falling over if you move while in trance. Or slowly sliding down during the session)
Am I sure I won't be interrupted?  (eg. family barging in unexpectedly. Cat jumping on your lap!  Turn off your phone to callers. Make sure that you don't have a fridge or AC turning on and off loudly.)
Starting the Online Session
Before  your session time arrives, you will get an email giving you the link. Just tap the link and you will be connected to the meeting. You might have to wait a few minutes to be let in if you connect early.
If you have any problems just give me a call, and we will sort it out.
029 773 4400
ONLINE THERAPY FAQ
Is Online Therapy as effective?
Tests have shown that online therapy is just as effective as an office visit. It also puts less stress on the client to get there on time, and know what to wear etc.
It is also popular with therapists. They don't like commuting either, and it may well become the standard way of delivering therapy.
What about client/therapist rapport?
The relationship between client and therapist is important, but it can be established through frequent video calls just the same way as personal visits.
Some clients feel more comfortable meeting their therapy provider online in their own familiar surroundings.
Can I be hypnotized over the internet?
Yes you can. If you can be hypnotized face to face, there is no reason why it will not work on a video call. After all, thousands of people go into trance every day by listening to hypnosis recordings. The therapist doesn't have to be there with you.
Is online hypnotherapy a global thing?
As time goes on more and more people are getting comfortable with internet chats.I have worked with many people in different parts of the country, and also with people overseas.
Some countries do not have hypnotherapy services at all so this is the only way that they can get hypnosis.
Who will know about it?
Online therapy is completely private. Just you and the therapist. No receptionist, no waiting room full of nosy people.
Ideal if you want to make sure nobody knows you are seeing a therapist.
You usually don't even have to use your real name.
Is online therapy cost effective?
Most therapists reserve some of their schedule for online sessions. Most, but not all, offer a discount for online therapy.
They can do this because for the therapist, online sessions are more efficient. They can schedule them very tightly, knowing that they won't run over.
There is less over head, no receptionist to pay, no flowers for the waiting room, all the other office costs. Many therapists feel they are more efficient because it tends to keep both parties focused on getting results in the time available.
The technology also allows them to be productive without needing to be tied to the office, and so they have more contacts hours available.
Can online therapy do things that other therapies can't?
Yes. Online therapy has the unique advantage that you use it when the client in their stressful situation. If someone has a fear of the driving test, you can deliver the therapy while they are sitting in the parked car.
When you are feeling the stress there and then it makes the therapy much more effective. This is not the sort of effect you can get in an office.
Can online therapy treat every kind of thing?
No. For really serious conditions such as suicidal thoughts, intrusive voices, you really need to meet some one face to face.
It is ideal for anxiety, phobias, social fears, bullying, quitting smoking, sexual anxieties, and to control eating. You can deal with most things like that over the internet.
Can I talk to a therapist for free online?
Sure. Send an email and we will arrrange a time to chat and try out the online therapy process.
Can I be sure no one will find out?
With an online service you can get help for the most personal thing, and no one will ever find out by accident.
Some people do not feel comfortable talking about their problem with their family doctor. Or your problem might need to be kept private in the place you live in.
Can you do couples therapy online?
Couples therapy often works better online. Some couples can't stand even being in the same room, so a three way link up avoids many problems.
You can have the therapist and each partner talking to each other but without meeting physically. If it gets abusive, the therapist can mute any participant.
Online Therapy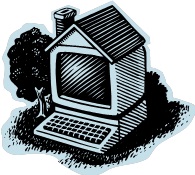 There are many ways of using online therapy services.  But  therapy is most effective when the therapist and the client can see each other in real time.
You need to able to hear the tone of voice, read the subtle body language messages, and watch for fleeting facial expressions.
The therapist needs to be able to query, probe, interact, to find out what the real  problem is, or there is a danger that the therapist may miss the real issue.
The therapist also needs to be able to monitor how the client is reacting to the therapy in order to fine tune the session and get the maximum effect.
Thanks to the Internet it is now possible to have a consultation without having to travel. If you are not able to visit the office in person then perhaps online therapy is the answer?
Set up
All you need is a computer or phone with a camera and a microphone. Most devices now come with these built-in so it has never been easier. You don't need to install anything. It doesn't matter how far away you are calling from.
When the online therapy is set up, both people can see each other. Usually the quality of the call is excellent, and easily good enough for a two-way conversation where you can see how each person is reacting to the other. Online therapy is the next best thing to being there.
How it works
What do I need to do before?
All you need to do is to arrange a time for your online therapy session. Find a quiet place where you won't be disturbed by family, telephones, animals etc. Turn off any fans or air conditioning that might start sudden noises. It is best if you can use headphones but the set up is pretty simple.
Pros and Cons of online therapy
Advantages
Availability You are more likely to get an out of hours appointment
Preparation You can write down exactly what you want so the therapists knows about it before you even meet.
Connection Ideal if you live in a small place that don't have a full coverage of specialist helpers.
Privacy Nobody local will ever know that you are using the service. You are not going to run into a nosy neighbor outside the office.
Confidentiality You can keep it private even from your own family, and family doctor.
Familiarity Almost everyone has access to a computer or cellphone and knows how to chat online.
Location. You can start the session from anywhere: at home, at work, in your car.
Choice You have a much wider choice of supplier online.
Secrecy You can get help for even intensely personal issues.
Time You don't need to travel or make special arrangements to be away.
Free Choice You can access services that are not allowed in your society or your country.
Easy You don't need any special software. The therapist usually looks after all that.
Health In terms of Covid isolation, or if you are compromised, this way there is not chance of infection.
Disadvantages
Connection Some people like to talk face to face, not to a stranger on a screen
Technology You need the basic technology. Sometimes unreliable and slow internet is a problem.
Neutral Ground Some people like to meet in the therapist's office to get away from the distractions of their normal life.