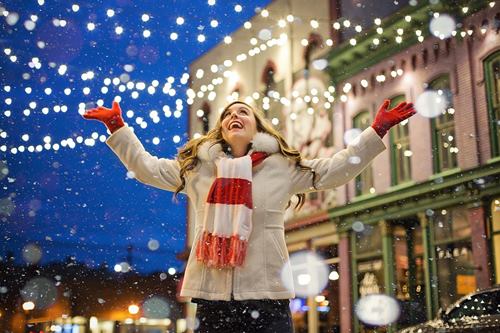 Wellington Hypnotherapy
in Silverstream
029 773 4400
Hypnotherapy for the Hutt Valley Wellington
There is no reason why you should put up with a life that isn't exactly how you want it. Hypnosis and hypnotherapy can let you achieve almost anything you want. Wellington Hypnosis can help you. Quit smoking, lose weight, enjoy relationships, get confidence and much more.
Hypnotherapy in the 21st Century can fix most things. Hypnosis has an amazing ability to work when everything else hasn't. This could be the start of a new life for you. You won't know until you try. So why not give it a go? Call today.
Wellington Hypnosis is located in 218 Blue Mountains Road, Silverstream Upper Hutt.
After hours and Weekend appointments for busy people. 029 773 4400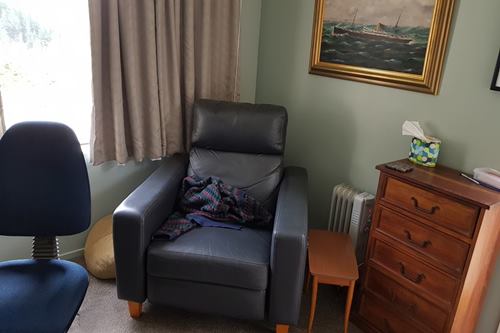 STOP SMOKING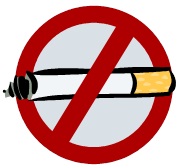 Stop smoking hypnosis with the specialists. Hundreds of smokers have stopped with the help of Wellington Hypnosis. Forty a day smokers have been hypnotized, walked out of here and never thought about a cigarette again. Smokers who have tried everything - patches, tablets, the book, cold turkey - you name it, have finally been able to stop smoking. With the right method you can quit too - no cravings, no new habits and no willpower needed. There's a plan that's right for you.
Smokers spend $6000 a year on smoking. You could buy a new car with that. Are you a role model for kids? Are you even going to be there for your grand kids? Cigarettes kill half their users. Are you going to let smoking take ten years off your life?
Do you really want to spend the rest of your life a slave to something you can't stop? Think how different your life will be when you stop smoking. Remember how you felt when you didn't smoke. Imagine people's reactions when they realize you have given up. How good will that make you feel?
Hypnosis to Stop smoking will pay for itself in about two weeks. What are you waiting for? You know it is time to quit. Do it now.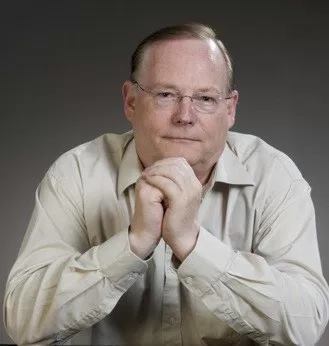 DAVE MASON
An experienced therapist who can help you stop smoking, stop weight gain and let you live a normal life. I have many years of experience in most aspects of hypnosis. To find out more about who I am  and what I do, click here.
 Talk to Dave Mason. Maybe you just need some advice.
029 773 4400
WEIGHT LOSS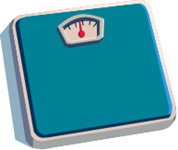 Are you tired of feeling overweight? Would you like to lose it and keep it off easily and permanently?
Hypnosis for weight loss is very successful at changing the emotions and feelings that cause overeating. Weight loss is a complex matter psychologically and dieting doesn't really work. With hypnosis you can bring your eating under control and get back to the size you want to be. People who have binged and dieted for years have been able to see a change in themselves straight away, and can now get into clothes they never thought they would again.
With the right method you can let go of the kilos easily and permanently. Choose the plan that works best for you. A one session kick start plan costs $100. The Premium Program of three sessions over three weeks costs $200. You will begin to feel better immediately, and you will gradually start to lose the pounds. It is never too late - now is the right time.
Imagine how good it will be to get back into clothes that fit. Discover your waist again. Eat without guilt. Just to go for a walk and enjoy being normal and happy. A hypnosis session will get you started on the right road.
WHAT IS HYPNOTHERAPY?
Hypnotherapy is a powerful way to stop smoking, lose weight, end habits, change your behaviour. Hypnotherapy is good for anxiety, social confidence, stress, phobias and fears, past lives, nail biting, sexual confidence, hair pulling, insomnia, gambling, public speaking, self esteem, addictions and many more. Just ask - we have probably dealt with it before.
Hypnotherapy uses your own unconscious mind to release old habits, to change outdated ways of thinking, to get away from things that are holding you back. With hypnotherapy you can achieve your goals, get motivated, really open up to what life has to offer. Hypnotherapy is great for reducing stress.
Hypnotherapy is effective for a surprising range of problems. If you are feeling stuck, can't seem to get on, trapped and tired, then hypnotherapy is worth a try. Why not check what's available?
If you could change just one thing, what one thing would that be?
How long does hypnotherapy take?
It usually takes about an hour.
How much does it cost?
An appointment costs $100. On some plans the rate per session is less.
How many sessions do I need?
Hypnosis is fast and effective. Sometimes you might have to return for another hour if it cannot all be done in one visit but usually you will get a major change after the first session.
I have never tried hypnosis, will I be comfortable?
Wellington Hypnosis takes a professional approach. You will not be doing anything you don't want to. Stage hypnosis is for entertainment, clinical hypnotherapy is about helping you make the changes you need. Hypnosis is gentle, relaxing and enjoyable. You will be in control at all times. You will feel relaxed but you are not asleep, you know what is going on and you actively participate during the therapy. Hypnosis is totally natural.
How does hypnosis work?
Hypnotherapy is a way of utilizing your own natural abilities to heal and change. The therapist puts you into trance and then suggests various ways of thinking and behaving while your mind is relaxed and receptive. The theory is that when you are relaxed and receptive these suggestions will replace the current ways of thinking and will give you the outcome you want. Because it comes from your own mind, there is no resistance and no side effects.
Suggestions can be positive or negative. Positive suggestions are intended to let you to do something such as be confident or not fear spiders; negative suggestions are aimed at stopping a behaviour such as smoking or nail biting.
Can I be hypnotized?
Everyone can be hypnotized. Most people go into trance easily and quickly, and enjoy the whole process. A few customers don't like losing control and fight against it, and that's OK. Wellington Hypnosis has techniques for all kinds of problems so we just switch to another method. In fact, the more intelligent you are, the easier it is to be hypnotized. If you have ever dreamed, then you can go into hypnosis.
What if I do it wrong?
Wellington Hypnosis has been dealing with smoking and weight loss for many years. You can let they hypnotist do the worrying. You can't do anything wrong and you don't have to do any preparation. All you have to do is follow the instructions about breathing and let yourself relax. It doesn't matter if you are a bit nervous or if you have never done it before. Hypnotherapy is completely natural and although you might not realise it, you already know how to go into trance. Your own unconscious mind will take over and do it for you.
How long does it last?
Hypnotherapy should last for ever. Once you quit smoking, you have quit for life. Hypnosis works on your unconscious mind, and changes to the unconscious part are permanent. Smoking or over eating are caused by triggers of things that make us feel bad. The trigger sets off a feeling and that feeling then sets off the need for smoking or eating. You mind has learned that smoking or eating make you feel better and drove away bad feelings for a short time. That is why men and women do things that actually harm them: the short term gain outweighs the long term harm. When you get hypnotized the therapy finds those triggers and removes them so that in future the same situation will not bring up the trigger at all, so you won't feel the need any more. That is why you don't need willpower and why there are no cravings. The trigger is removed forever, and you never even think about smoking again.
Many thanks for your email and the additional information. I was very impressed by the session I had with you yesterday, and am practising to change my thought processes and approach to life in general.
Many thanks for you time, and I will update you of my progress. (Having seen a number of therapists over the years, it was refreshing to see someone who understood how I felt, and the challenges, and also to turn that around and see it from another direction - very insightful!)
I'm happy to report that things have been running a lot more smoothly in my life since my two sessions with you last month. My partner and I are working through our relationship difficulties on a day to day basis and I've found that relief of my anxiety through hypnotherapy has been a valuable asset in this journey. Most importantly I think I've realised that looking after my own head, (rather than trying to second guess or be responsible for anybody else's), can bring about the most empowering and productive results...
Just to let you now how it has been going: pretty well! It's been 4 weeks this Sunday since our appointment and it's been suprising the results. From just after the appointment there has been no angsty desire for a packet and wondering how I'm going to get by for the day.
I have more time as well! Instead of procrastinating with cigarettes I'm doing more productive things like reading. Thanks for your help.
Just a quick note to let you know that I am feeling wonderful!! Not a cigarette in sight.... Peter is doing excellent too and he very much enjoyed his session with you as I did. It is early days but we are never ever going to go back to that smoking again yuk yuk yuk MANY THANKS TO YOU.
I just want to thank you again for how you helped Ryan. After the session we went out for lunch and he had venison and red wine sausages, and has tried something new every day! Its amazing what you do 🙂 Many thanks
Steph, Wingate
I am eternally grateful to you that I don't feel the need or want to smoke on a daily basis. I never thought that it could be this easy. Larry, Johnsonville.
The resolution wasn't instantaneous but was swift and really pleased me having tried to deal with this over years on my own bearing no fruits. It was clear that all I needed was someone who knew what they were doing help me address my mind and solve the problems. It helped my overall confidence and my work and personal success increased a great deal. It just goes to show the amazing power of the subconscious. 
I'm not fearful of what life may bring, and feel confident that no matter what anyone or any thing else brings to my life I'll be able to work with and through it in a positive manner that brings benefits to me and those I care about. Thank you!
Having said that, I really enjoyed the immense calm I felt after those sessions - so maybe I can cook up an excuse for more therapy!.
As for the smoking, not had a smoke since we last met. Had a few triggers, but quickly got rid of them quickly. After our last session where you dealt with the root of my issues, I am totally amazed how quick it has been to stop. All I can say is thank you. Geoff, Wellington
Thank you so much for what you helped me with on Wednesday. No cravings to smoke at all, and more importantly have put steps in place to deal with my other issues. Bruce, Wellington.
On another note, I have been having incredible trouble sleeping over the past two weeks. So last night I read the relaxation script on your website. When I went to bed I recited it in my mind. Dave, I slept like a brick and woke very much refreshed! Thank you! Bill, Paraparam.
I have been feeling great since our session. Food has no hold over me and I am able to function normally without thinking about it. I am deciding when to eat and what to eat. Life is incredibly easy and it is easy to make good choices. I have also been feeling more settled within myself and things which cause me anxiety are not disturbing me lately. What did you do??!!! It was amazing! I feel like a different person and wish I had done this years ago. Thank you so much for giving me control over my eating. Jason, UH.
Thanks for everything. I am feeling good right now. I have started making positive changes and the big thing for me has been letting go of negative thoughts. I thought this would too hard but it's not at all!!! I will make a follow-up appointment to come and see you next month.
I was wondering if you have some time available next week for a session? I have to be honest in saying that the instructions you gave me have been difficult to begin. However, after a lot of changes and work I'm definitely getting there. I'm not on it 100%, but there have been some major changes in my behaviour as a result of the details you gave me, and I think the main benefit has been challenging both negative and black and white thinking.
Thank you for a great meeting. It has by far been a positive experience for me. A question about vivid dreams. Every night since the session I have had intensely vivid dreams, where I can still feel the feelings of being in them during the day. What is happening and how long does it usually last? Talyia, Brooklyn