What do I need to do to prepare for an online session?
Mostly it is common sense, but here is a checklist
Continuity
Do you have access to a good internet connection?
Is my smartphone, tablet or laptop fully charged? Plugged in?
Audio
Can I hear properly? Headphones are best. (If you use a speaker, might get feedback howl through your microphone.)
Is the microphone picking me up OK? (If you use a mobile phone, you won't be able to hold it up in front of you when you go into trance. You need to find a way to get it near your mouth so the therapist can hear you. People tend to speak very softly in trance.)
Is the room  fairly quiet, with no sudden noises? (like a dog barking in the next room, child screaming.)
Is the background noise level low? (Make a recording and listen for air conditioning, or fans, or traffic noise.)
Video
Is  the camera enabled?
Is the lighting OK? (Avoid having a bright light like a window behind your head. If you are doing it late in the day, the daylight might fade and leave you sitting in the dark.)
Is the camera pointing at me correctly? (Ideally, make a test recording of yourself so you can see where your head is on the screen. You don't want the therapist looking up your nose, or only seeing the top of your head. You don't want the screen being reflected from your glasses like some sort of ghost.)
Environment
Found a good place to sit? Do not lie on a bed (you are more likely to fall asleep)
Is my set up safe? (you don't want to fall out of the chair when you go into trance.)
Is the device stable? (You don't want it falling over if you move while in trance. Or slowly sliding down during the session)
Am I sure I won't be interrupted?  (eg. family barging in unexpectedly. Cat jumping on your lap!)
Starting the Online Session
Before  your session time arrives, you will get an email giving you the link. Just tap the link and you will be connected to the meeting. You might have to wait a few minutes to be let in if you connect early.
If you have any problems just give me a call, and we will sort it out.
029 773 4400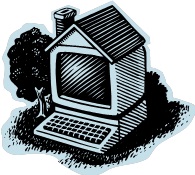 Hypnosis therapy will work over the telephone, or even by listening to a recording. But it is really most effective when the hypnotist and the client can see each other. The hypnotist needs to be able to talk to the client to find out what the problem is, or there is a danger that the therapy may miss the real issue.
The hypnotist also needs to be able to monitor how the client is reacting to the hypnosis in order to fine tune the session to get the maximum effect.
Online Consultations
Thanks to the Internet it is now possible to have a consultation without having to travel. If you are not able to visit the office in person then perhaps online therapy is the answer?
Set up
All you need is a computer or phone with a camera and a microphone. Most devices now come with these built-in so it has never been easier. You don't need to install anything. It doesn't matter how far away you are calling from.
When the online therapy is set up, both people can see each other. Usually the quality of the call is excellent, and easily good enough to conduct a hypnosis session. Online therapy is the next best thing to being there.
How it works
What do I need to do before?
All you need to do is to arrange a time for your session. Find a quiet place where you won't be disturbed by family, telephones, animals etc. Turn off any fans or air conditioning that might start sudden noises. It is best if you can use headphones but the set up is pretty simple.
Pros and Cons of online therapy
Advantages
Availability You are more likely to get an out of hours appointment
Preparation You can write down exactly what you want so the therapists knows about it before you even meet.
Connection Ideal if you live in a small place that don't have a full coverage of specialist helpers.
Privacy Nobody local will ever know that you are using the service. You are not going to run into a nosy neighbor outside the office.
Confidentiality You can keep it private even from your own family, and family doctor.
Familiarity Almost everyone has access to a computer or cellphone and knows how to chat online.
Location. You can start the session from anywhere: at home, at work, in your car.
Choice You have a much wider choice of supplier online.
Secrecy You can get help for even intensely personal issues.
Time You don't need to travel or make special arrangements to be away.
Free Choice You can access services that are not allowed in your society or your country.
Easy You don't need any special software. The therapist usually looks after all that.
Heath In terms of Covid isolation, or if you are compromised, this way there is not chance of infection.
Disadvantages
Connection Some people like to talk face to face, not a face on a screen
Technology You need the basic technology. Sometimes unreliable and slow internet is a problem.
FAQ
Is online therapy effective?
Can I be hypnotized over the internet?
As time goes on more and more people are getting comfortable with internet chats.
I have worked with many people in different parts of the country, and also with people overseas. Some countries do not have hypnotherapy services at all so this is the only way that they can get hypnosis.
The other advantage of an online session is confidentiality. Some people do not want others to know that they are seeing a therapist so this enables them to have several sessions without anyone knowing. Some people do not feel comfortable talking about their problem with their family clinic, and some people have problems that they just cannot reveal in the society they live in. So an online totally confidential service where no one will ever accidentally find out is ideal.