Male Sexual Anxiety Cases
Male Sexual Anxiety Cases: Sluts and goddesses
This man came in and spent some time beating about the bush before he felt comfortable to tell me exactly what the problem was. He has increasing sexual anxiety about not being able to last for long enough. He feels that he is coming too quickly.
When they have sex he ejaculates after about 30 seconds inside her. She is not happy. She told him quite firmly to go and see a doctor or someone who can help. He is now worried that this is going to spoil his long-term relationship. He wants to be with this woman. Losing her would be devastating.
Sexual Anxiety
I asked him about his history with women. He has never lasted a very long time, but it was never an issue until he was in a long term relationship.
I got him to think back to what was different between the women he had no problems with and the others.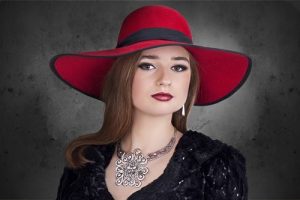 "I  never got problems with one night stands". He could pick up a floosy from a pub, take her home, do the business, and no problem. He didn't give her another thought.
The difference was women that he had a long term relationship with. These were 'serious' women. Classy women. He felt he had to be perfect for them. Anything less would be a failure.
His basic problem was that he had unrealistic expectations of what these women would expect of him. Expectations that he could never live up to. And it was this that started the cycle of worry that lead to eventual failure and embarrassment. It was a classic case of putting women on a pedestal. Bimbos were OK, but goddesses have expectations.
Source of sexual anxiety
Any time a person has issues with expectations, you have to consider the possibility of a form of depression. I asked all the standard questions. He said he did not recognize these things in himself. I questioned him about Irritation. He said he gets irritated when his partner can not work the computer properly. Then he admitted that "yes, I do get annoyed in other situations. Actually, in many situations, now I think about it."
He also worries extensively. He is constantly thinking 'what if?' in certain parts of his life. But not all. In some areas he is very confident and is a successful manager. When I outlined the symptoms and more details, he said "you're describing my mother."
I believe he has a mild case of depressive anxiety. In his case he does not have most of the symptoms because of his high level of physical exercise. He is a rugby player and does martial arts.
He is over thinking his doubts of not being good enough. This causes depression when he cannot live up to his unreal expectations. He is allowing his 'what ifs' to run away with him. The result is anxiety in the bedroom. The more he worries about it the more massive the problem appears.
Removing the immediate anxiety
I got him to think about the feeling he gets when he thinks about his sexual problem. He started to describe what happens. I had to interrupt him, and get him to actually feel it, and not just talk about it.
As soon as he started tuning into his own feelings, he reported a feeling in his chest. I got him to imagine that feeling as an object. It was a black ball covered with blue flames. About the size of a golf ball. It was cool, and smooth and the same all the way round. After he had described it in detail, I asked, "And what you like to have happen to that black ball with blue flames?" He said "I want it to disappear." "And what can you do then?" I asked. "Not have any more worry". So the next step was to get it to disappear.
I got him to make it smaller and small until he could just flick it away. Then I tested to make sure there was nothing left of that old feeling.
After I brought him out we discussed the use of metaphor as therapy. He said he felt "something had changed".
Removing the original sexual anxiety
The next step was to find and remove the origin of the anxiety.
He had done a lot of meditation with his martial arts training. So I did a simple induction of Breathing, Favorite place, Stairs. He went into trance easily.
I then did a metaphor healing process. I took him to a bridge. There he met a Figure of Power who told him to let go off all the old feelings he was carrying.
Then the Figure of Power told him he needed to find and remove the hidden thing that was causing all his problems. The Figure found it and destroyed it. As the problem object was drained away, I emphasized a feeling of something leaving his groin area.
The session finished with direct suggestion about change and pride in a new beginning.
Sex, Fear and Guilt
This client had never had any kind of satisfying sex experience. He told me "I lose my erection as soon as she is ready."
We talked about his history of interactions with women. He grew up in a family with deeply religious parents. His parents taught him that he has to be perfect in all parts of his life. "That's what God demands of you." So he had to be perfect, and his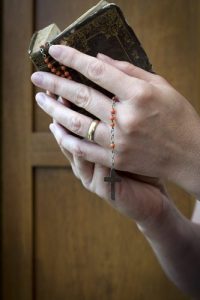 sex has to be perfect.
However, everything he was told about sex and women involved warnings about his behavior. He grew up with a fear of girls and sexuality. He had almost no interaction with them because his parents thought the whole business of sex was dirty and threatening and shouldn't happen. He ended up dreading doing anything that might lead to accusations of rape.
Like every other young man, he was interested in girls, but was completely unprepared to deal with the reality of a real-life, flesh and blood female.  Because he was so socially awkward, he was always waiting for her to start, and she was expecting him to start. The result was a series of embarrassing situations where he felt totally inadequate and out of his depth. When he finally got some sort of relationship, he ruined it because his fear of failure made him fail.
There was actually nothing wrong with him physically. All his problems were the result of his beliefs about sex. Two sessions of hypnotherapy replaced those beliefs and let him enjoy sex without guilt.
Sexual Anxiety Cases: Losing Erection Occasionally
He currently has a partner and every now and then he just cannot get an erection. When he was a younger man he had normal sex and no problems at all. About 10 years ago he had a steady girlfriend and sex was good. But then he started cheating on her. He was having sex with another woman. Eventually they broke up and he began to have erection problems with other women. Not all the time, and not with every woman.
I asked him what had happened around the time he broke up with his steady partner. He said that he began to feel guilt for having cheated on her. He feels that being unfaithful is bad. When asked them to talk about that he clearly felt a quite uncomfortable.
I started poking around his past as to why he would feel uncomfortable. After all, almost young men are quite happy to put it about and really don't care.
Childhood Trauma
He said that his father had affairs and he knew about when he was growing up. I started asking about his family situation. He said that his father was an angry man. He verbally abused my client and his mother. My client admitted to being a difficult child and would sometimes wind up his father right up to the point just before he would explode. His father later went on to anger management classes and calmed down a lot.
This suggested to me that his father probably had some form of depression and black and white thinking. Anger is usually about someone with unreasonably high expectations who gets angry when they are not met.
And this further suggested to me that my client most probably also had some elements of black and white thinking and catastrophising.
Exploring his sexual anxiety behavior
I explored this idea with him. Gradually it emerged that yes, he did have rumination, he did have the tendency to overthink things, to over analyse things, to worry, in fact all the symptoms of classic low-grade depression.
The reason he wasn't worse was because he was a bodybuilder. He went to the gym every day he was very careful about his diet. His exercise regime is what was keeping him well.
I then explained that what was happening was that this feeling of guilt that he had after cheating on his girlfriend has become the subject of his anxiety. The more thinks about it the more likely it is that he will get another failure. The failures are moderated by his own up-and-down of his normal moods. When he feels good he's fine when he feels bad start wondering what the next one be a failure. He starts ruminating on that, starts thinking about what can go wrong, how she will feel, how he is disappointing her. It becomes a cycle of worrying about failure, having the failure, worry about having another failure.
After we explored this  mechanism he agreed that that was exactly what he was doing. He was thinking himself into failing.
Dealing with feelings of guilt
I really didn't know how to approach this problem. The strongest feelings he described was shame about being unfaithful. So I decided to go for that.
I got him to think about the feeling. He was not good at getting in touch with his feelings but eventually I got him to relax enough to feel it in his chest. He seemed reluctant to speak at all but eventually I got him to tell me that it was 'brown'. It was about a foot in size. Then he said it was like an ornament. It was in fact,  a head.
He described it as being a wooden head. When I asked him if it was the same all the way round, he said it had "faces on each side". The faces didn't represent anyone in particular. I could not get him to give me any more details about the head.
So I asked him what he would like to have happen to it. He said he would like to get rid of it. He said when he got rid of it he could be normal. Then he wouldn't be worried about the erection problem.
Getting rid of the Head
So I asked him, "What happens to wooden things over time?" He said they deteriorate. I then talked about how wood could split, and flake off, and gradually dry out. He described how it got smaller and smaller until it became so tiny that he could just brush it away.
I then asked him to get his mind to look around his body and see if there was anything left of that old feeling of unfaithful. He confirmed that it had gone.
By now he was deep in trance. He had gone deep into his own unconscious mind by following his feeling down. I still wasn't sure what was causing the erectile problems. So I decided to use regression and just tackle whatever emerged.
Finding the original cause of his sexual problem
I talked vaguely about a problem that he has had for a long time. Something that has bothered him for a long time. Something that is causing his feelings of not being good enough, not measuring up, feeling ashamed. I told him that his own mind would supply a picture, a memory, a place, something that was the first time he had ever felt that feeling.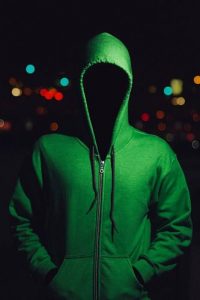 I told him that when he had that feeling to start describing where he was and what was going on.
In trance, he said "I am in a public toilet." I asked, "and who else is there?" He said, "there's a man there. He's touching my willie." Further questions established that he was in the toilet and a sports club while his parents were inside the club having a drink. This man was touching him. He felt confused, ashamed, and scared.
Clearing with Inner Child work
This surprising development was what was underlying his fear and sexual anxiety. So I used the technique of Inner Child change work. I got him to go back to that toilet as himself, the grown man. I got him to push that other man out of the way. He comforted the child. I told him, "tell him he did nothing wrong. Tell him it is not his fault." I then got him as adult to take the child out of there.  Then I led him through a visualization of letting that little boy grow up with the adult man (himself) looking after him all the time. When the little boy was mature, I got the adult and the little boy figure to merge and become one person. I then did some general self-esteem suggestions to finish the session.
When he emerged from trance, he said, "I feel so light. I feel as if a great weight has been lifted off me."
He told me later that he remembered the incident in the toilet. He believed that it had no influence on him, and had just dismissed it. But I believe that it was those feelings of shame, and the inability to do anything about it, that were linked in his mind to his sexual anxiety and erectile problems.
Sexual dysfunction and depression
I saw man today who reported that he has intermittent erectile problems. He has been experiencing the problem often recently, although he has had it occasionally all his adult life. He is very worried that this is going to ruin his relationship with the woman he has only been seeing for a few months.
When the relationship started, in order to avoid any problems, he would take Cialis and that ensured that everything worked okay. Previously she lived in a fairly distant town and he visited her mostly on weekends. The woman is now living with him and so the opportunity for sex is more frequent also.
Nothing physical wrong
As well as that worry, he revealed a deeper issue. Some weeks ago, they went out drinking, and he got very drunk. According to his partner, at some point he said "I would rather f*** a rat than some fat bitch like you." He has no memory of this incident at all, and has never done anything like it before. So he is deeply concerned about this. And of course it put him off side with his partner big time. So this has made him even more concerned that if he is unable to perform sexually, then she is going to take this is as confirmation of what he really thinks about her, and she will leave him.
He has been to the doctor and had all the tests and everything seems to be okay physically. So the problem must be something psychological. I asked him what was going through his mind when he wanted sex, but couldn't perform. He said "it's like I always have something running through my head at the time like a song you can't get rid of. I can't focus on the thing because of this distraction."
Finding the psychological reason
I asked him "would you say that your mind is always busy?" He agreed. I asked him "do you find yourself dwelling on things that happened in the past?" He agreed with that too. I asked him "do you get irritated when people don't do things they should do? Like bad driving behaviour?" "Yes", he said. "I get really annoyed at other drivers' bad behaviour. It happens every day."
It was fairly obvious from this that he actually has a form of depression. I asked some more probing questions and it became quite clear that he has dysthymia. Like most people with dysthymia, he had no idea that he had it. And no idea that it was affecting his behaviour in many ways.
I explored with him aspects of his behaviour since he was a teenager. And as we looked into it more and more, it became more and more obvious to him that much of what he was doing was in fact a reflection of his dysthymia. He then revealed that his brother has depression. Thinking about it, many members of his family showed quite clear behaviour consistent with low-grade depression.
How Dysthymia affects behavior
I then addressed one of the common issues with depression, which is perfectionism. Most people with dysthymia have high expectations of themselves, and of other people, and get irritated when these expectations are not met. It is quite likely that is sexual dysfunction is related to this. One possible mechanism is that he thinks about the fact that it might go wrong, and that would lead him to deep embarrassment. The more he thinks about the possibility, the more anxious he gets, which leads to exactly the thing he doesn't want. He is actually worrying himself into erectile failure.
That would explain his outburst when he was drunk. Alcohol removes your inhibitions. I would speculate that some point during his drinking binge, he began to dwell on his sexual problems and how he felt about that. In his drunken state that would have accelerated into an overwhelming feeling of frustration, and he just lashed out.
So the next stage is to help him deal with the way he thinks. Normally two or three sessions will get rid of of it. And his sexual problems.
Sexual Anxiety Cases:

First Attempt Failure
My client came to see me because of sexual dysfunction. He is a fit young man living with a woman he loves. She is keen on sex and so is he, but he keeps losing his erection during the process. She is understandably annoyed and is threatening to end the relationship.
My client told of a disastrous first attempt at sex that left both of them unhappy. He had been at a Christian camp and the object of his desire was also inexperienced. When the two of them met at night in an empty room it was in secrecy and under constant danger of being discovered. He said the whole thing was an embarrassment, nobody got anything out of it. He blamed it on inexperience and the threat of exposure. It was a classic case of a first attempt at sex that goes wrong, and plants the seed of worry that expands and ruins the rest of his life.
Rethinking Erection Failure
Before he came to me he had been to see a different hypnotherapist three times. That therapist asked the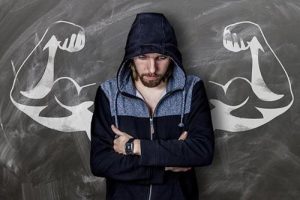 usual questions and tried regression, but it did not have the right effect. He is now in a relationship with a woman who he thinks could be 'the one' so he is putting extra pressure on himself and his girlfriend is putting on even more pressure. I couldn't see what I could do that would be different from the regression and general NLP advice that he already got.
And then I got to thinking about that first encounter. A young man, a teenager, should have no problem getting it up. That's what young men are designed for. So I asked a bit more deeply about what went on that night, and particularly about what went on just before his assignation. He revealed that he was worried about what might happen before he even got there, and that everything turned out wrong just as he feared it would.
Generalized anxiety and erectile dysfunction
So I started thinking about why a young lover would be fearful even before the attempt. There must have been some reason why it even crossed his mind that it could go wrong. I tested for anxiety/depression. He has a bit of Introversion and a bit of anxiety thinking, but not full depression. His father had depression. He told of a childhood where his parents divorced when he was ten and he heard them arguing all the time. I concluded that he has hyper vigilance. I think that he had childhood anxiety. It was his existing anxiety that made the first sex go wrong, not the bad sex that caused the sexual anxiety.
Ending his sexual problem
He has underlying anxiety that is making him catastrophize over his past sexual failure. And because he sees this particular woman as his chance at a life partner, he is putting intense pressure on himself, because this one must work, or he will miss out for life. This is causing more panicky thoughts, more anxiety, and she is putting more pressure on him to perform, which causes more anxiety and so on.
The interesting thing about this case is that it is not the first sexual encounter that was the Initial Sensitizing Event (ISE) and therefore regression is the wrong treatment. There was no ISE. What was there was chronic anxiety from childhood, that happens to be expressing itself as sexual performance problems.
The solution therefore is to treat the anxiety. And that's what I did.