ABOUT DAVE MASON HYPNOSIS
23 years experience gets you fast easy results
Are you wondering if hypnosis is the way for you?
Your health is important. You need to be sure that the person you're dealing with knows what they are doing.
So let me introduce myself. I am Dave Mason PhD.
What I do and how I do it
I have been running a general therapy practice for more than 17 years. People come to me for all sorts of emotional issues. There is a list on the home page.  There are many cases of success you can read. I have no idea how many clients I have seen but it must run into thousands.
It doesn't matter if you want to stop smoking, or control your eating, or need to get your stress managed. My focus is always on how to get you the results you want. Results are what count. I use many types of therapy, as well as hypnosis.
It depends on what you need. Sometimes I will use NLP, or CBT. Or a Guided Visualization, or one of the Metaphor therapies. I specialize in Somatic Metaphor Technique.  My concern is to find the cause of your problem, and then find a way to make it go away. By focusing on the source, instead of the symptoms, you will clear the root of the problem. This means you will have a faster outcome, one that lasts.
You can come to my office, or we can work online.
Recognised in the Industry
I am a professional member of NZAPH (New Zealand Association of Professional Hypnotherapists). I am  a past Vice President. I trained in supervision and counseling, and I supervise new therapists. I am an approved provider for ClearHead. I present talks  at professional health conferences.
University Qualified
For more than 40 years I was a full time university lecturer. I have taught and presented research in universities around the world. I wrote three textbooks used in university classes. I have been on more training courses than I can remember.
I have proven expertise in many areas:
Masters Degree in Psychology Victoria University
Graduate Diploma in Psychology, from Victoria University of Wellington, NZ
PhD in Quality Systems from Massey University
Masters degree in Computer Systems Analysis from LSE London University
Graduate Diploma in Management from London Westminster University
Graduate Diploma in Finance from the University of the South Bank, London
Post Graduate Diploma in Higher Education Teaching and Learning from Victoria University
I am one of the highest qualified people in NZ.
 Books Published
I have published three books of hypnosis scripts.  My academic writing appears in leading hypnosis research journals. My work is cited and used in independent academic research and in college textbooks.
International Consultant
Every day, hundreds of hypnotherapists all over the world use my hypnosis scripts. Other hypnotherapists regularly consult me for guidance.
I think you are amazing, I am going to make you proud one day by being a great therapist just like you. 
Gosh I hope you know just how much I appreciate you.
I like to think I know what I am doing.
Typical Testimonials from clients
I can't believe how this thing I have been carrying around my chest for years has gone away.    Damian, PN.
Something fundamentally shifted in me after our last session. I walked out from the session feeling different about Dad. You were right.  I have totally removed that fear.  I could not be happier about that so I really wanted to say a massive thank you!!    Benita, Auckland
Dave, I am not reacting with childhood anger and responses any more. I think I have gained remarkable progress in clearing out a lot of the old stuff that was holding me back. Natasha, Nelson.
 I woke up this morning and said 'Yes, I can do that now'.  Simply Amazing.  Marta, Canberra.
I threw the vape away immediately and realised what you said was right. I will do this. I can do this.  Helena, Rangiora ChCh.
Thank you for yesterdays session. I found it extremely insightful, learning new things about myself everyday. Tessa Birmingham B15
Dave Mason Hypnosis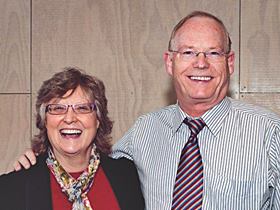 I live in a beautiful forest block in Silverstream in New Zealand with my wife Trish and a cat called Parsnip. There is a custom built home office where I see clients. I also do a lot of work online these days. I work with people as far away as London and Florida.
For those with work or family commitments you can choose evening and weekend appointments.
The physical address is 218 Blue Mountains Road Silverstream Upper Hutt. 029 773 4400
I love what I do, and I like to think that I know what I doing. My clients seem to agree. I look forward to meeting you as well.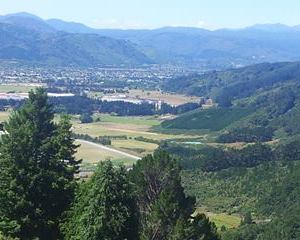 Yes!
I am ready to change
BOOK NOW!